2016 Paul B. Clark Award Winner – Kelly Huston
2016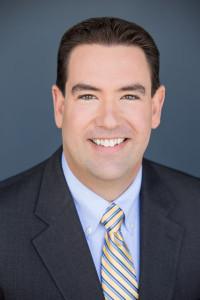 Kelly Huston is a well-known and respected leader in crisis and risk communications, media relations and public information in California and throughout the nation. His willingness to think outside the box throughout the years has put him at the forefront of deploying emerging technologies to bridge the gap between government agencies and the publics they serve. He often brings a unique perspective to his work and is always known to be humble, authentic and compassionate about the wide range of practices and viewpoints within communication profession.
Kelly has held many key positions in local law enforcement and public safety agencies, and has been sought out for state-level leadership positions by two of California's most well known Governors on both sides of the political spectrum – Arnold Schwarzenegger and Jerry Brown. Kelly has provided guidance and leadership in several areas of state government including as Assistant Secretary of the California Emergency Management Agency, Deputy Director of the Governor's Office of Emergency Services, Governor's Office of Homeland Security and Commander at the California Highway Patrol. He has also gained experience in the private sector as Vice President of communications for a successful land development and real estate company within the Central Valley of California.
During his more than two-decade long career in public service and communication, Kelly has successfully brought his expertise and passion for his work into several high-profile criminal cases, large-scale disasters and complex controversies, including: devastating floods in northern California in 1997, massive statewide wildfires in 2008, 2010 and 2015, the intense murder trial of Scott Peterson, the disappearance and murder of Chandra Levy, the disappearance and murder of three sightseers in Yosemite National Park, a prolonged massive natural gas leak in Southern California that caused thousands to evacuate for months and many other notable critical incidents where risk and crisis communication was an integral part of the response and recovery effort. Many of these cases garnered not only statewide and national media but also worldwide coverage and attention – and Kelly was coordinating and leading many aspects of the multi-agency, joint information response.
Kelly is an integral part of the CAPIO family and year-after-year dedicates his own time to share his newly gained knowledge and experience with his peers whenever asked. With his never-ending zest for learning and teaching communication skills and strategies, Kelly humbly offers both his career successes and failures during his workshop presentations, even if it conflicts with sometimes boring pre-certified federal or state training curriculum. He is the first to remind you that you can call him anytime if you run into a crisis communications issue you need help with.
In addition to his impressive work history and contribution to CAPIO through the years, Kelly also spends his time lending his expertise to professional communicators on ProCommunicator.com, his personal website that is a free resource tool for professional communicators that continues to grow as a popular collaboration space for professionals throughout the country.
Kelly earned a Masters of Arts degree in National Security Policy Studies from the prestigious Naval Postgraduate School in Monterey, California and a Bachelors of Arts in Organizational Communication from California State University, Stanislaus. He is married and lives in West Sacramento. He proudly became a certified foster parent in California, and recently adopted a 6-year-old boy from the Sacramento area. Kelly is truly enjoying the biggest and most challenging role of his lifetime – being a dad.