2016 Communicator of the Year Award Winner – Rachel McGuire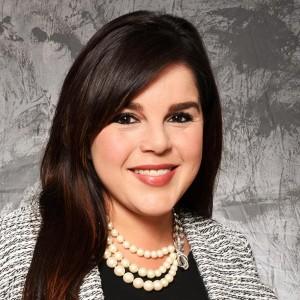 Rachel McGuire exemplifies the best attributes of public service through her commitment to excellence in strategic communications, customer service, transparency, responsiveness and accountability.
In 2015, Rachel successfully oversaw the outreach and media relations for three long-term crisis management efforts: the California drought, El Nino and high-profile construction at one of the District's water treatment facilities. While managing these projects, Rachel was also placed in charge of Western's media relations program for the 527 square mile territory representing nearly a million residents. In less than a year, Rachel strategically enhanced the district's role with the media through the development of an updated media strategic plan and protocols.
Last year, Rachel also championed the district's award-winning rebranding effort that resulted in simplified internal staff operations and a cohesive outward facing brand. Setting the bar high in 2015, she also successfully managed the implementation of a new district website, which reflects the district's new branding and has increased mobile capabilities as well as an updated newsroom page to reflect today's 24/7 news and information environment.
Demonstrating her relentless drive and commitment to her communications best practices and profession, Rachel received the prestigious Accreditation in Public Relations certification from the Universal Accreditation Board in December 2015, placing her in the elite ranks of the top 4,000 (20 percent of) public relations professionals in the nation who hold this certification. In addition to her accreditation, she holds her MBA from the University of Redlands and a Bachelor's Degree in Communication Studies from the University of California, Los Angeles.
Rachel currently serves as the Past Board President of CAPIO where she was instrumental in helping the organization reach new heights. She has served on the board since 2008 and has displayed proven leadership and effectiveness, including increasing membership and sponsorship by more than 100 percent, overseeing the organization's website redesign and leading the CAPIO Conference Committee for two years.
Rachel is committed to inspiring those she works with and gives back to her profession through mentoring other public relations practitioners and developing communication-focused workshops and trainings. Her commitment to service also carries over to her personal time, where she regularly volunteers for causes close to her heart, including grant writing and public relations assistance for a local animal sanctuary. She is a back-to-back winner of the Murrieta Chamber's 40 under Forty, recognizing career achievement and community involvement.