2015 Paul B. Clark Award Winner – Kathie Martin
2015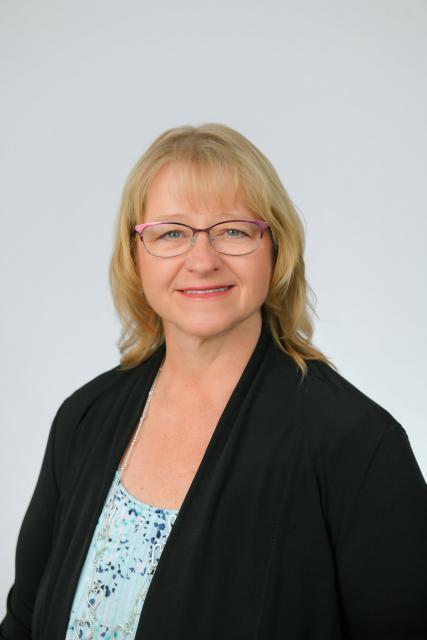 Kathie Martin, marketing and public affairs officer, Town of Apple Valley Kathie Martin has invested her energy, creativity and involvement in her job, professional associations and community. Coming first from 15 years in the Parks and Recreation field, she approaches communication with a citizen-centered attitude of fun.
She's been a member of CAPIO since 2001. She has served on the conference committee for several years and has volunteered as an Excellence in Communications judge on several occasions. She currently serves as co-chair for the Conference Program Committee. She has also been a presenter on topics including how to create award-winning websites and successful event planning. This year, she continues to share industry know-how with her peers with a presentation on "Winning the Sponsorship Race." Kathie was one of four original members of the High Desert Public Relations Coalition, now grown to a roster of about 40. She has used this involvement to encourage excellence in the profession, as well as to help recruit CAPIO members who are active to this day.
Kathie is a contributing member to multiple professional agencies. As contact for the Beacon Award with Institute for Local Government, she honors those who promote sustainable practices in their communities. She has served as a conference speaker for the League of California Cities, presenting on "New Uses of Social Media and the Body Politic." In her current position with the Town of Apple Valley, Kathie's ability to enhance social media and outreach materials has earned praise and recognition. In a community of 70,000, she oversees social media outlets with a combined audience of more than 15,000. Her department has won multiple Excellence in Communication and 3CMA Savvy awards under her direction. The Town's Sunset Concert Series, produced by her department, has won the "Best of the Desert" award two years in a row for "Best Live Entertainment". She takes pride in being a mentor to others, and readily offers guidance and support when sought. While she avoids the spotlight, she always steps up to help the team or lend her voice to help others. She is a past-president of the Rotary Club of Apple Valley, and past PR Chair for Rotary District 5300. She currently serves as an Area Governor for Toastmasters and has achieved her Advance Communicator Bronze and Advance Leadership Bronze awards.