2015 Communicator of the Year Award Winner – Kristeen Farlow
Communications and Outreach Manager, Cucamonga Valley Water District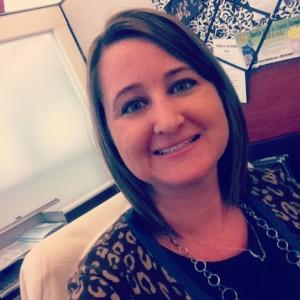 Kristeen Farlow has set a precedent with her specialization in crisis communication and communications strategies. In addition to a bachelor's and master's degree, she holds a California Specialized Training Institute Crisis Communications Certificate and completed CAPIO's PIO Institute in 2014.
She was instrumental in the communications involving the 2014 Etiwanda Fire that burned in the foothills of Rancho Cucamonga, impacting thousands of residents. In the aftermath of the fire, Kristeen delivered clear, concise information on the fire and evacuation information to a community of more than 200,000, as well as the media. She was also instrumental in developing a master plan to ensure Cucamonga Valley Water District had a successful communications blueprint and strategy for the future. Her communication plan for Cucamonga Valley Water District is now used as a guiding document for the District's internal and external communications strategy.
Kristeen is active in facilitating education programs and securing funding. She helped develop the District's award-winning student education programs which have reached over 25,000 students in nine years. She also developed a successful Internship program, working with interns in moving on to full-time positions in the communications field. These programs are supported by grant and sponsorship funding which she secured as project coordinator. She has been able to secure $30,000 from Arrowhead Mountain Spring Water and $50,000 from Edison International each year for the last five years, helping to fund significant district programs and educational opportunities.
As a valuable member of the CAPIO Board of Directors, Kristeen has served as the Southern California Director-at-Large since 2014. She has continuously provided proven leadership, hosting well-attended workshops, partnering with organizations to plan events, and coordinating volunteers for the CAPIO 2014 Conference speakers' committee.
Under Kristeen's leadership, the District has earned several CAPIO Awards of Excellence for their high-quality programs including the Mountain Top to Tap Treatment Plant Adventure Program and Kids' Festival 101. Her work has also been honored by the Association of California Water Agencies, the California Special District's Association and the U.S. Environmental Protection Agency.