2014 Paul B. Clark Award Winner – Nancy Pearl
2014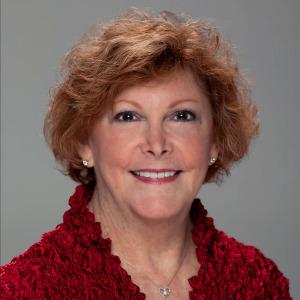 The California Association of Public Information Officials (CAPIO) announced at its annual conference in Santa Barbara that Nancy Pearl was selected as the 2014 Paul B. Clark honoree, the highest individual recognition given by the statewide organization.
Pearl was Communications Director/Advisor for the City of Rancho Cordova before her retirement last year. She'd worked in the public sector in Northern and Southern California and Nevada for 20 years and the private sector and as a consultant prior to that. She was recognized for her professional commitment, mentoring of others and fostering a greater understanding of the CAPIO function among professional colleagues, community members and the media. Honoring the memory of esteemed founding member and colleague Paul B. Clark, the award bearing his name is given to an individual who demonstrates exceptional leadership in the communications field.
"The Paul B. Clark Award is a wonderful honor by my peers," Pearl said. "I've always enjoyed the challenge of helping government communicate and interact more effectively with its citizens," she said. "For young communicators in our profession to consider me a mentor is the greatest tribute of all."
CAPIO is a statewide group serving communication professionals throughout the public sector including cities, counties, state agencies, special districts and private sector firms who support government communications.
Pearl has been an active member of CAPIO and served on its Board of Directors. She's won numerous awards for her strategic communication initiatives, both from CAPIO and other local, regional and national organizations. As a consultant, she helps select clients with strategic communication planning and implementation, media relations, crisis communications, and special events.
Pearl now resides in Reno where she's actively engaged in her passion for the arts, serving on the City of Reno's Arts & Culture Commission and singing in the renowned Reno Philharmonic Chorus.