2014 Communicator of the Year Award Winner – Valerie Kushnerov
Public Information Officer, City of Goleta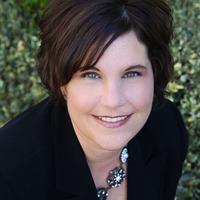 Valerie Kushnerov plays an instrumental role in the City of Goleta's public engagement and outreach efforts. Through her initiative and strategic decisions, Valerie used technology to achieve remarkable advancements in social media and online communication services, held numerous public engagement events, and established an overall media and outreach strategy that has increased awareness and outreach.
For example, during the year she achieved an 800% increase in Facebook fans (from 250 to over 2250) and more than a 100% increase in Twitter followers (from 1200 to 2608). She moved their quarterly newsletter from a print newsletter to an electronic format and resulted in an email/text subscriber list of 2000 in the span of three months.
She also elevated the City of Goleta's communications, marking them the fifth community in California to implement Nextdoor, an online social network for neighborhoods. Now, after two years, they have almost 20% of households using the tool. During her 30-hour work week, she still manages to ensure communications are graphically interesting, informative and well-read with an open rate averaging over 40%.
To improve public engagement, she worked to bring over 125 community members to a Love of Cities workshop which resulted in several projects that bring residents together in meaningful ways. One of these projects was Goleta's First Dam Dinner. This was a free community dinner at the local dam where people brought picnics or bought dinner from food trucks. Valerie brought an event team together to plan and implemented this event for over 200 people.
In 2013, Valerie was the presenter at the 2013 CAPIO Conference and participated in over a dozen webinars and training opportunities. She continues to give back to the community where she regularly volunteers her time speaking at Career Day about careers in public relations and public engagement.