2007 Paul B. Clark Award Winner – Linda Crabill Byrne
2007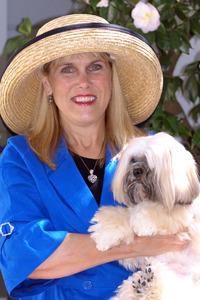 Linda Crabill Byrne currently serves as Community Relations Manager and PIO with the City of San Jose Department of Transportation. Formerly with the City Manager's Communications Office, she transferred into the Transportation Department in 2002 to develop an innovative traffic safety education program for schools and neighborhoods called "Street Smarts." The program addresses driver, pedestrian and bicyclist behavior in audiences of all ages. The City of San Jose received the America's Crown Communities Award for Street Smarts at the National League of Cities conference in 2005; the 2004 Pedestrian Project Award for Safety, a national award from the Institute of Transportation Engineers and the Partnership for a Walkable America; as well as the top transportation Award for Community Awareness from the California Transportation Foundation, also in 2004. Linda's program received an Award of Excellence from the City-County Communications and Marketing Association (3CMA) in 2004, and in 2003, Linda was presented with an Innovation in Traffic Safety Award from the California State Automobile Association. Linda has dedicated her public service career to accurate, ethical and timely outreach and communications, for which she has received Savvy and Compass awards from 3CMA and PRSA. She was recognized in 2010 for her role in the development of Citywide communications:
"Linda Crabill Byrne is an asset to the City's communications team, helping to improve our outreach efforts for both employees and the community. Linda has taken a leadership role with our Emergency Public Information function to share her expertise and build the bench for our future leaders. She has a solid grasp of the emergency communications function and has developed a training plan to ensure that communications staff will be ready to respond in the event of an emergency. In addition, Linda is ready to assist on any Citywide communications effort. She has played an important role in helping to shape our Citywide communications and events for Recovery Act projects and Green Vision. Linda truly exemplifies the City Values of Integrity and Excellence, and I wanted to acknowledge her collaborative spirit and important contributions. Thank you, Linda!"
-San Jose City Manager's Office Linda has been a member of CAPIO since 1992 and served on the Board of Directors from 2001-2006, as Director, Northern California (2001-02); 2nd Vice Chair and Conference Chair (2002-03); President (2003-04); and Immediate Past President (2004-06). In 2007, she received CAPIO's prestigious Paul B. Clark Award for lifetime achievement in recognition of "exceptional leadership, professional commitment and contributions in the public information field." Linda's most significant accomplishment during her tenure on the CAPIO Board was to develop the PIO Institute. Linda initiated this professional development program to offer a certificate in the field of public information for CAPIO members, directed especially toward those new to the profession. Her goal was to provide real tools to help colleagues of all levels develop and enhance job skills. Linda created the concept and curriculum in January 2003; received Board approval the following month; marketed the program to members; and launched the PIO Institute at the CAPIO conference which she chaired, in April 2003. Linda has served as an instructor for the Institute and completed her Certificate in Public Information in 2005. Since its inception, the PIO Institute has been offered at CAPIO conferences each year, and courses have become quite popular with conference attendees. The Institute has also helped boost annual membership for CAPIO. Throughout her career, Linda has served as a mentor to numerous interns, volunteers and colleagues, and is always willing to help others out. Linda frequently develops opportunities in her programs for people to learn and grow professionally, while actively supporting their professional advancement. Linda has worked in the public sector in Santa Clara County for more than 25 years, first serving as an aide to San Jose City Council, and later as Assistant Director for a statewide model program for stroke survivors at Foothill Community College. She was with the City of Sunnyvale as Community Relations Coordinator for nearly 10 years, before returning to San Jose in 1999. Communication is not only Linda's profession; it is her passion. Linda has volunteered for non-profits and community organizations for more than 30 years to help improve the effectiveness of their marketing, outreach and communications, and has been recognized with numerous awards for her training, volunteering and fundraising activities. Linda is a proud veteran of the United States Navy, where she served as a Cryptologic Technician in Italy. Newly married in 2006, Linda enjoys life with her husband, John and, when not commuting to San Jose, enjoys living in beautiful Monterey. Her other passion is showing dogs, and she has raised, trained and exhibited over 25 Lhasa Apso champions, including a Best in Show winner.