1996 Paul B. Clark Award Winner – Scott Summerfield
1996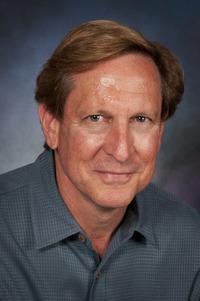 Scott Summerfield is a principal of Santa Barbara, California-based SAE Communications, heading-up the firm's San Francisco Bay Area activities from its Pleasanton office. Scott's work includes strategic communications plan development and media relations for organizations that include Bechtel Corporation, Calpine Corporation, Waste Management, Inc., Netscape, League of California Cities, Government Outreach, Inc., California Healthy Cities/Western Consortium for Public Health, Affordable Housing Resources, Rabanco, Port of Long Beach, City of Beverly Hills, City of San Francisco, City of San Jose, City of Santa Clara, City of Palo Alto, City of Hayward, City of Davis, City of Carlsbad, Sacramento County Open Space District, East Bay Municipal Utility District, Cities/Counties/Schools Partnership, Santa Clara Valley Water District, and Santa Clara County Open Space Authority.
His experience is at the center of many issues facing Californians in recent years, including power generation and distribution, water delivery, and reduced government revenues. Scott brings seven years of award-winning municipal public information/public participation experience, along with tenures at several other organizations focused on community issues. Scott crafted the City of Newark, California's General Plan public participation program as a staff member, employing a wide range of communications tools to involve hundreds of community representatives. He has created public participation programs for recycling efforts and waste collection issues, and has provided guidance on a multitude of City projects in all areas of municipal operations such as public safety, cable television, customer service, emergency planning, and economic development. He served as project manager for the largest grant program in League of California Cities history, supervising a team of nine consultants throughout the state who worked with local communities to implement waste prevention public education and public participation projects. Scott's public participation work includes a large San Francisco Bay Area urban runoff program which required a new fee to be paid by residents and commercial property owners. This project included a far-reaching public education component and development of strategies for reaching potentially hostile audiences. Community meeting facilitation and structuring of public input processes are a cornerstone of his municipal background, and Scott's public participation approach of identifying all possible affected audiences and then creating a communications program to reach each audience member has served his organizations well. He served as director of communications for the City of Newark from 1987 until 1993, designing and implementing a new communications, marketing, and information services function for the city of 40,000 population. Responsibilities included business development, internal communications/motivation projects, communications support for elected officials, speech writing, publishing, supervision of graphics professionals, supervision of Washington, D.C. lobbyists, and introduction of emerging communications technologies into city operations. He was responsible for creating and managing an in-depth City/Chamber marketing relationship, including developing marketing contracts, developing business expansion and retention goals, and integrating City/Chamber activities to ensure a unified image and approach. Scott's past special projects include coordination of a visit by President George Bush, live broadcast of ABC-TV News "Nightline" from city hall, and creation of a new business development program that dramatically improved the perception about the city on the part of business leaders, employees, and residents. Scott served with the Oakland Chamber of Commerce from 1981 until 1987 and was responsible for all member communications and media relations for the 1,900-member business advocacy organization. Responsibilities included publishing membership newsletters and directories, planning numerous special events aimed at changing the public's image of the community, working with local and national media to develop positive news stories, writing weekly internal digests for board members and staff regarding issues and events, and coordinating clearinghouse meetings between diverse community organizations. Scott's previous experience includes serving as a game-day media relations coordinator for the Oakland Invaders USFL Football Team and reporter and announcer for KPBS-FM Radio in San Diego. The Oakland native is a graduate of San Diego State University with a bachelor's degree in Telecommunications/Film.
Scott is a past president and lifetime member of the California Association of Public Information Officials, a Paul B. Clark Award Winner in recognition of outstanding contributions to the public information field, Grants Chair of the Bay Area Sports Hall of Fame, a past executive board member of the City-County Communications and Marketing Association (3CMA), a board member of the Bay Area Cable Excellence Awards, a guest lecturer at the University of Southern California's Annenberg School of Communication, and a crisis communications trainer at the California Specialized Training Institute.