1987 Paul B. Clark Award Winner – Frank Blaszcak
1987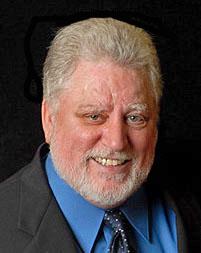 Frank Blaszcak is a founding member of CAPIO. He served on the CAPIO Board of Directors for over ten years and during that era held nearly every post. Frank helped initiate the concept of the CAPIO awards program, the Paul Clark Achievement Award, and the annual conference. In 1987, he became a recipient of the Paul Clark Achievement Award, and in 2006 received the Founders Circle of Fame Award for Innovation. That same year, because of working for two years as a community organizer, the citizens of San Gabriel elected him to the city council. Frank's mentor was CAPIO's Murray Brown, who is widely considered the "Father" of CAPIO (beginning with SCAPIO); they worked closely together with other "CAPIO pioneers" in the creation of the association. That early era of CAPIO's development remains one of Frank's fondest memories.
Frank has a proven record of creating and directing a wide variety of complex, award winning public information programs. His distinguished public affairs career has encompassed both local and regional government; he has been the PIO of two cities, two regional governing bodies, and assigned as a liaison to a variety of government agencies. Liaison among those agencies and governing bodies include; the EPA, NASA, the LA County Board of Supervisors, Los Angeles County Grand Jury, City County Consolidation Commission, and the Pat Brown Institute for Public Affairs. During the span of his government service, he received over two dozen awards, including two national honors. He began working for print media at 17 years of age for Southwest Newspapers (publishers of the Buena Park News, the Anaheim News Bulletin and La Mirada Lamplighter). Eighteen months later, he became the youngest assistant advertising manager of a newspaper chain in the U.S. Following that, he became an editor of two start-up newspapers. Frank began his public affairs career as the first Public Information Coordinator for the City of Cerritos. He also served as the first PIO for the City of Santa Ana and at one point simultaneously held the positions of Acting Director of Leisure Services (combining the departments of parks and recreation) and PIO. In 1976, he authored their first public information handbook. While at Santa Ana, he produced and hosted one of Orange County's first public affairs radio shows on KORJ and later KWIZ radio, served as local protocol officer for three U.S. presidents, coordinated the national homecoming for the commander of Skylab III, and produced an award-winning documentary on fire protection. After Santa Ana, he became the Project Information Officer for the Southeast Resource Recovery Facility Joint Powers Authority (SERRF) while employed by the County Sanitation Districts of Los Angeles County. LACSD is an agency comprised of 23-independent special districts and 78-cities in Los Angeles County. Combined they serve the solid waste and wastewater needs of 5.7-million people, encompassing an area of approximately 820 square miles. Some of his pioneering programs at LACSD included the use early use of videotaped press releases and a program to create regional parks on unused districts' property. He also served as liaison to the Greater Los Angeles Solid Waste Management Association that concluded with the creation of a countywide industry advisory council. At LACSD, he again served as an executive producer to video documentaries, one on ocean DDT contamination solutions, and the other on solid waste resource recovery. The latter, associated with SERRF, earned a Cable Ace Award nomination. Frank has a great appreciation for the outdoors, so at the close of his government career, he entered the private sector as an Associate Editor of Western Outdoor News (WON). WON remains the largest regional fishing and hunting newspaper in the country. He continues to write for the paper today as a contributing editor. Following his work at WON, he formed a successful communications-consulting firm. A partial list of clients includes; Brand Management Inc., the Nashville Network, The Outdoor Channel, The Men's Outdoor Recreation Channel, Cinetel Productions, Bagwell Communications, Virtual Education Software, Inc., Prolong Super Lubricants, and Environmental Products and Technologies Corp. He also created, produced, and co-hosted Los Angeles' first radio talk show on fishing.
Now that Frank is retired, he is often at his high desert lakeside vacation home angling from his dock. A former skydiver, he has given up jumping out of perfectly good airplanes in favor of activities that are more pedestrian. Today he directs his energies to collecting cars, fishing, shooting sports and desert off-roading. Frank continues to write for outdoor publications traveling from Mexico to Alaska and across county in search of angling adventures. He and his wife, Georgia, reside in Yorba Linda and remain active lifestyle creating native plant gardens around their homes.