2019 Communicator of the Year Award Recipient
Angela Lowrey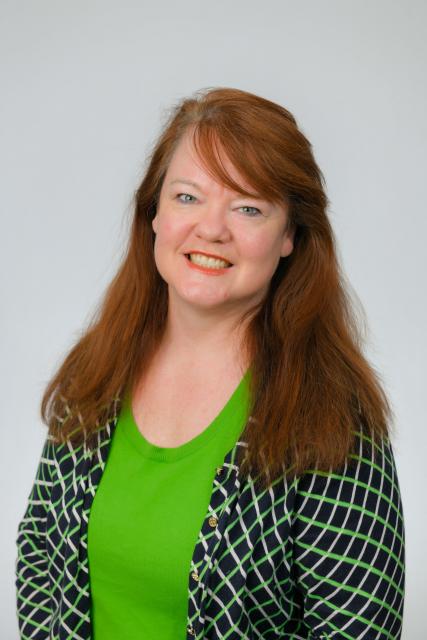 Newport Beach, Calif. – Angela Lowrey was named by the California Association of Public Information Officials (CAPIO) as the state's Communicator of the Year for 2019, recognizing her dedication to clean water education and resource recovery outreach, her overall expertise in the communications field and for her award-winning creativity in her work. She was presented with the Communicator of the Year Award at CAPIO's annual conference in Newport Beach on April 10, 2019.
"Angela stood out this year for her time, energy and the remarkable impact she's made for her agency as well as the California communications field as a whole," said CAPIO President Christine Brainerd, APR and communications manager for the City of Folsom. "We chose Angela for her exceptional contributions to improve Delta Diablo's outreach efforts through public and media engagement. Her ongoing advancement of the profession made her the top choice for the 2019 Communicator of the Year."
Lowrey serves as public information manager for Delta Diablo, a public wastewater resource recovery agency serving 212,000 customers in three cities in Northern California. The District provides services for the City of Antioch, the City of Pittsburg, and the unincorporated community of Bay Point. The agency service area encompasses 54 square miles northeast of San Francisco Bay.
"Angela embodies the qualities of a consummate public information professional. She has established strong connections between Delta Diablo and those we serve. Her efforts to improve public-sector communications, integrity, and transparency has made a positive impact to the public information profession." Joaquin Gonzalez, Operations Manager at Delta Diablo.
As a well-recognized advocate and communications leader in the wastewater industry, Lowrey is regularly sought out for speaking presentations, advisory committee membership, and public outreach advice.
Notably, Lowrey was recognized for her ability to strategically build relationships of trust with Delta Diablo customers by executing an extensive government communications public engagement program giving visibility to the challenges and opportunities in wastewater management, water resource development and environmental stewardship. In addition to participating in a wide range of community events and industry meetings, media outreach, advertising, legislative support and educational "linked learning" opportunities over the past year, Lowrey's unique skillset and diligent efforts resulted in several key accomplishments for the agency's customer base as well as the industry over the past year.
Lowrey holds a Bachelor's Degree in Communications from San Francisco State University and a Master's Degree in Social and Public Communication from the London School of Economics and Political Science in the United Kingdom.
The Communicator of the Year award is presented to the individual who, in the judgment of the CAPIO Awards Committee and Board of Directors, demonstrates exceptional abilities, skills and talents in leading their organization to greater and more successful communications and public engagement.
For more information about the Communicator of the Year award or CAPIO, visit www.capio.org.
About CAPIO
The California Association of Public Information Officials (CAPIO) is the leading professional organization dedicated to advancing public sector communicators through training, resources, and networking to strengthen and engage communities – a fundamental piece of good government.
CAPIO serves more than 700 members from cities, counties, special districts, school districts and state agencies from across the state of California.
# # #