P-L-A-N: A four-letter word worth embracing in 2020
By Jenny Peterson, Founder & President, JPW Communications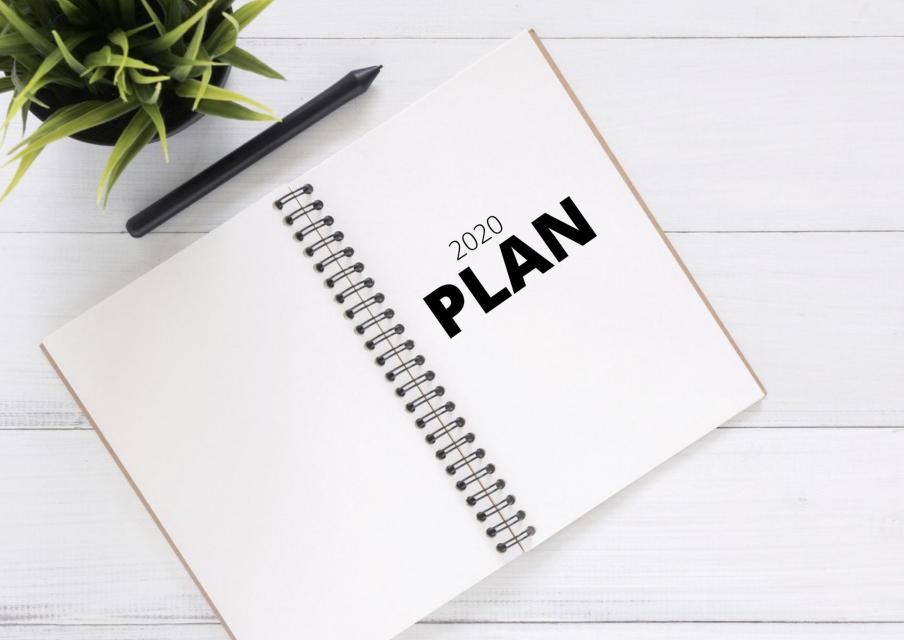 You've no doubt heard the old adage: "fail to plan, and you plan to fail."
It applies to a lot of things in life – fitness, finances and even fun. And it undoubtedly applies to our work as communicators, too.
Carefully planning out our communication efforts puts a strategic edge behind our often tactical-driven field (think someone walking into your office and suggesting that people would better understand a complex issue if we "just posted to social media more often" or another person requesting you develop a trifold brochure to help solve a multifaceted community issue).
These common annoyances plague our daily work – mostly because non-communication professionals don't truly understand the nature of our trade or the power it can wield.
One antidote to this type of tactical overload is a well-planned, clearly articulated and precisely executed strategic communications plan.
The four-step process to create a strategic communications plan is well documented by the Public Relations Society of America. It's a tried and true formula that focuses on research, planning, implementation and evaluation.
But perhaps equally as important (if not simply more entertaining) are a few field notes we've collected over the years from developing numerous communication strategies for a variety of public sector clients.
Here are some highlights worth sharing:
Assess: Before you do anything, assess the current situation. We can't stress the importance of this enough. A thorough environmental scan will help you understand what's working and what's not, and it may also uncover overlooked opportunities that you'll want to consider when leveling-up your efforts.
Align: Ensure your plan is aligned with your organization's operational goals, otherwise you risk missing the mark for your agency. Proper alignment means all of your efforts are focused on consistently communicating messages your organization wants to share in ways that effectively shape the narrative. Without this key step, you're simply throwing the proverbial spaghetti on the wall to see what sticks.
Amplify: Communications is not a solo endeavor. Be sure to clearly articulate the why of your plan with the rest of your agency's employees. These folks are, after all, the front-line ambassadors to your audiences. It is critical they know about the plan, understand why it is important, and are fired up to help carry the water.
Apply: Once you have your game plan dialed in, it's helpful to have a clear view of how all the pieces of your plan work together. This will not only help establish your communication cadence for the year, but it will help keep you sane when the rubber meets the road (see our related article in this issue on creating editorial and content calendars).
Adjust: Don't be so committed to a strategy that you forget to modify it if it isn't working. This is not a sign of failure; it is simply understanding that our work is more of an art than a science and sometimes the formula needs a little adjusting. Be bold and pivot when you realize you may be veering off course.
Tips for Taming the Content in the New Year
As the new year begins and our calendars flip to 2020, it is a good time to think about how calendars drive our work – editorial and content calendars, in particular.
These two calendar terms are often used interchangeably, but each has a separate and distinct functional purpose.
An editorial calendar sets high-level content themes for the year and should be used to drive the development of a more tactical and detailed content calendar.
To use a travel analogy, think of your editorial calendar as the "big picture" document that gives you a 30,000-foot view of where you're going, while your content calendar gives you turn-by-turn directions to get there.
Your editorial calendar should line up with your strategic communications plan, and both of these should align with your agency's operational objectives.
As opposed to the more high-level editorial calendar, content calendars are far more detailed and help ensure your content publishing schedule is consistent, balanced across platforms, and relevant week after week.
Content calendars should include the following elements:
Actual content to be posted, down to the hashtags and emojis you plan to include
Assets that support content like videos, photography, infographics, etc.
Date and time to post
Person responsible for posting
Ad buy details associated with post
Distribution channel(s) for post (Facebook, Twitter, Instagram, LinkedIn, blog, etc.)
Keep in mind that your content calendar will constantly evolve, but taking time to create one in advance and adjusting it as needed is far more effective than trying to come up with content on the fly that aligns with your overall strategy and truly makes an impact.
And don't be overwhelmed with format – many editorial and content calendars can be created and maintained in a shared Excel spreadsheet or Google doc, and there are a number of online platforms that have templates to make it easy to manage what can often be a daunting task.
The first step is simply getting started, and there's no better time than the present to do just that.
JPW Communications
is a full-service communications firm developed specifically to serve the public sector. Opened in 2015, the agency now serves nearly four dozen government clients across the state with award-winning strategy development and implementation services. They also offer
training
in strategic communication planning, public participation, crisis communication, media relations and writing in plain language.