Join us for this quarter's regional meeting!
Meet your area Board representative, network with colleagues and hear the latest updates!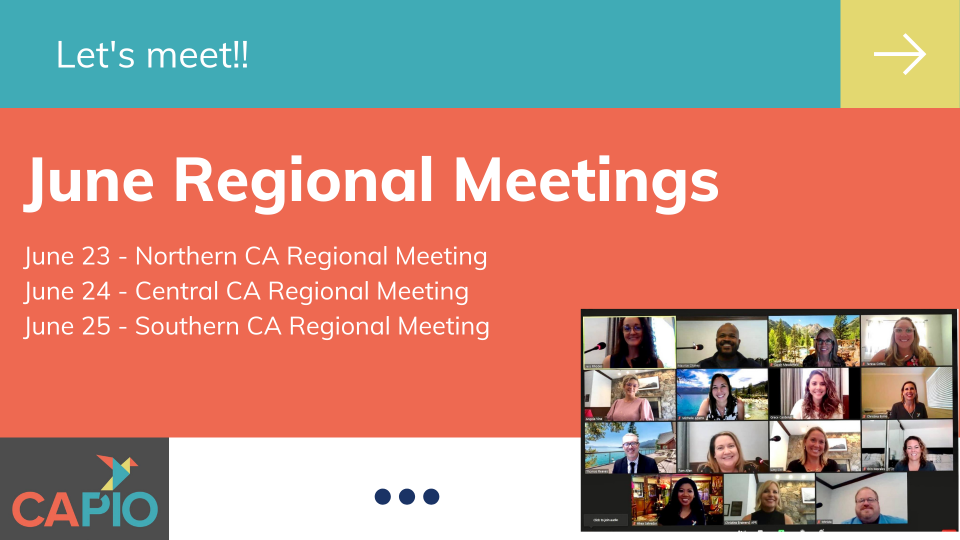 CAPIO members – join us for our June regional meetings where you will have a chance to connect face-to-face (virtually) with colleagues in your area. This quarter's meeting will focus on networking on key topics to provide you with connections to reach out to throughout the year.