CAPIO Annual Partner Opportunities now open for 2023-2024
Year round benefits!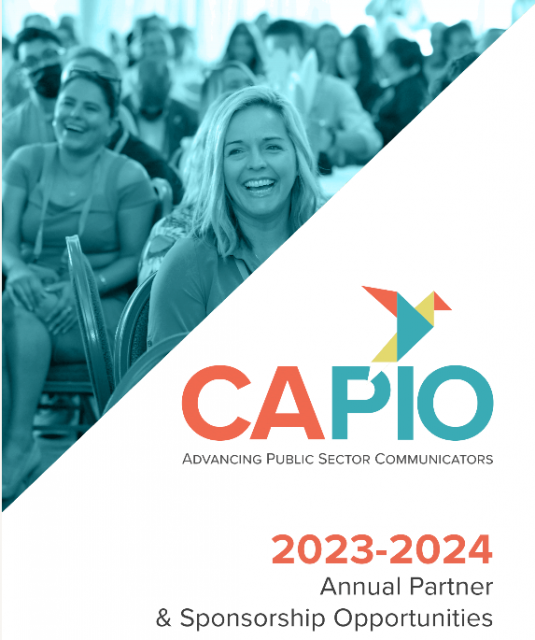 CAPIO is pleased to announce the roll-out of our Annual Partner Opportunities which now offer businesses that provide services and products for government agencies an opportunity to have year-round recognition in addition to being a conference sponsor.
Why Become an Annual Partner?
Becoming an annual partner is more than being a sponsor and will really strengthen the relationship you have with CAPIO and our members.
CAPIO continues to grow, not just in membership but in influence and credibility amongst associations across the state and being a part of CAPIO as a partner is more valuable than ever.
The Annual Partnership provides for ongoing recognition throughout the year, not simply for the months surrounding the conference and not solely on conference materials.
MANY increased benefits and NEW opportunities are available to promote your company in enhanced methods including:

Valuable new opportunities on CAPIO.org

RFP notification tool on CAPIO website
CAPIO partner calendar page


Enhanced Presence throughout the CAPIO community

New CAPIO Chirp Podcast
Industry panel webinar
Partner highlight in the CAPIO corner


Increased Brand visibility

Social Media sharing
Commercials
Website scroll bar
E-blast from CAPIO
Interested in just sponsoring our annual conference? Don't worry – we still have those too! View the links above to learn more.