All Hands Meet at CAPIO 2022
San Diego : August 29 - September 1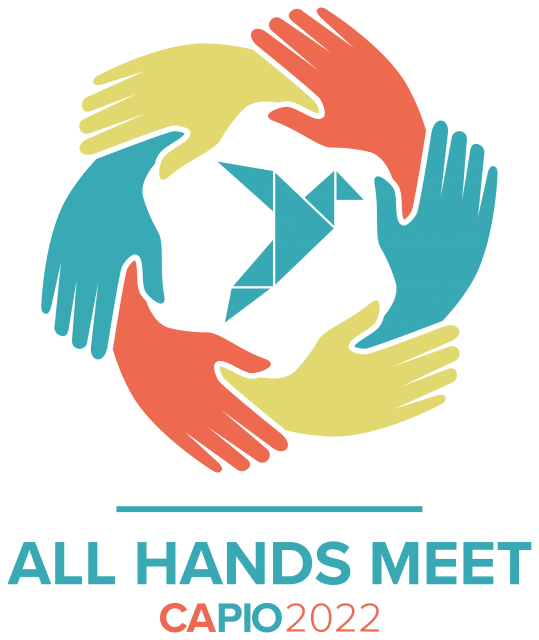 Are you ready to advance your communications skills? Join us at our "All Hands Meet" in San Diego August 29 - September 1 where our diverse audience of PIOs come together like family to learn new skills, share insights, make new connections, and strengthen existing partnerships. CAPIO's conference committee has been hard at work planning a great line-up of education for you. With an emphasis on DE&I (Diversity, Equity and Inclusion), community engagement and other leading communications topics, our agenda provides in-depth training for both new and seasoned PIOs. Be part of the conversation and help us advance government communications to the next level so that we can lead our communities towards more authentic and transparent discussions and decision-making. New this year, conference pricing includes the first half day featuring off-site tours, collaborative sessions and teambuilding. We can't wait to see you in San Diego!
AWaRDS Program
This year's EPIC Award winners will be recognized at an EPIC Awards Luncheon on Tuesday, August 30. Our closing evening gala will be held on August 31. It will feature our new category, Diversity, Equity & Inclusion (DE&I) Outreach or Campaign, and our special individual award winners including our Paul B. Clark, Communicator of the Year, and Crisis Communications Leader of the Year recipients.
Partnership opportunities
CAPIO offers Annual Partner Opportunities to businesses that provide services and products for government agencies. These opportunities provide your company an opportunity to receive year-round recognition in addition to being a conference sponsor. Click below to learn more about the partnership opportunities or contact members@capio.org
HOTEL RESERVATIONS - book today!
CONFERENCE HOTEL
San Diego Mission Bay Resort
1775 East Mission Bay Drive
San Diego, California 92109
Be sure to book your hotel room at our group discounted rate of $229 (deluxe queen/king).
View conference photos from 2021