2023 Annual CAPIO Conference and Awards Highlights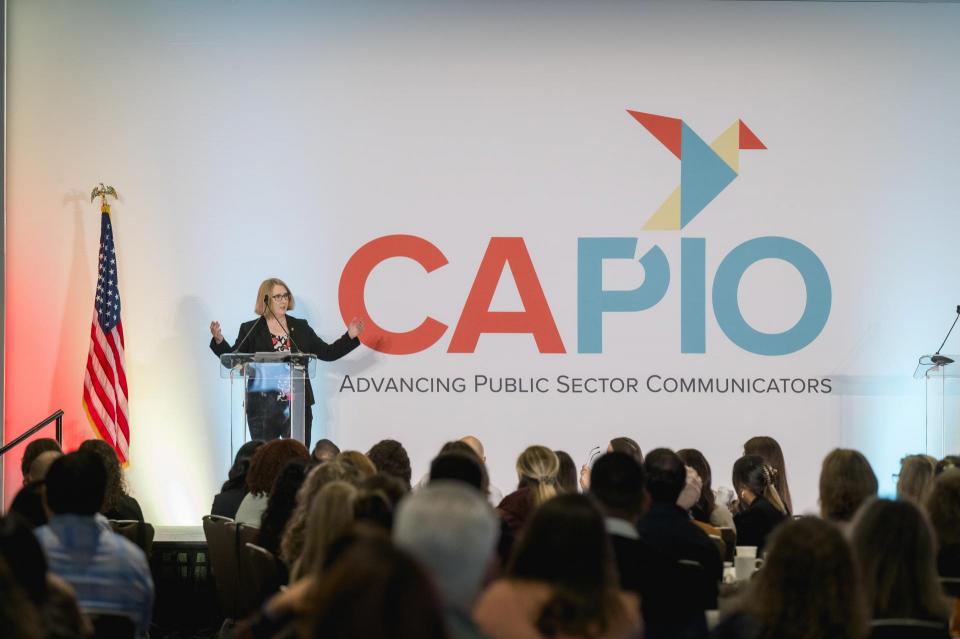 CAPIO's 2023 Annual Conference held in Monterey, California brought together nearly 500 communicators and sponsors from across California, the U.S. and even internationally to learn, share and network.
Highlights included our two keynote speakers Cathy L. Milhoan, Assistant Director, Office of Public Affairs, FBI and Former U.S. Secretary of Defense, Leon Panetta. Ms. Milhoan's entertaining and inspirational speech shared lessons learned being a communications pro from the perspective of a "Swiftie" as she highlighted songs that resonated with her from a Taylor Swift concert she attended with her daughter. She shared valuable perspectives from her career in government service and communications.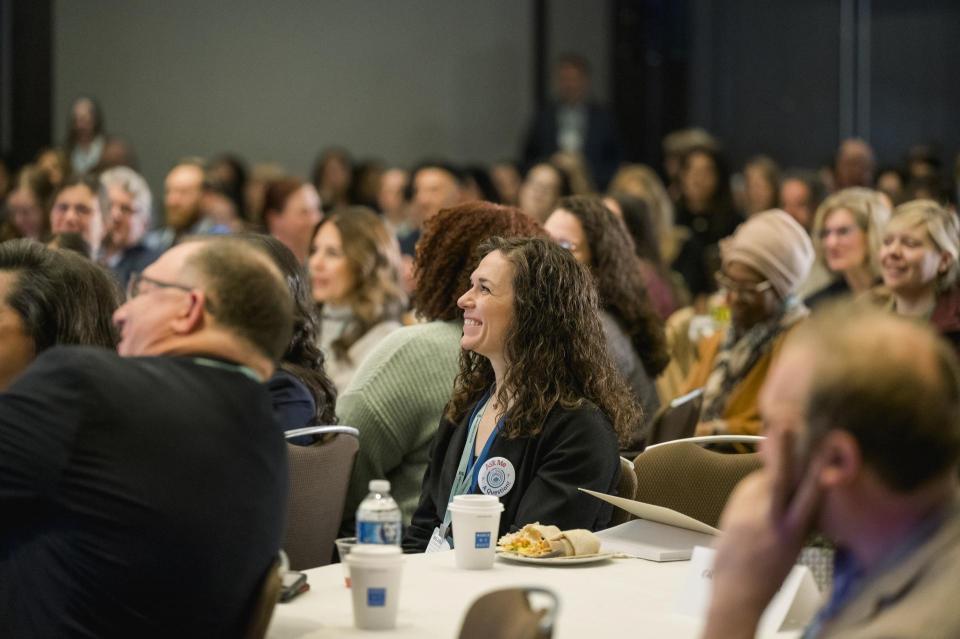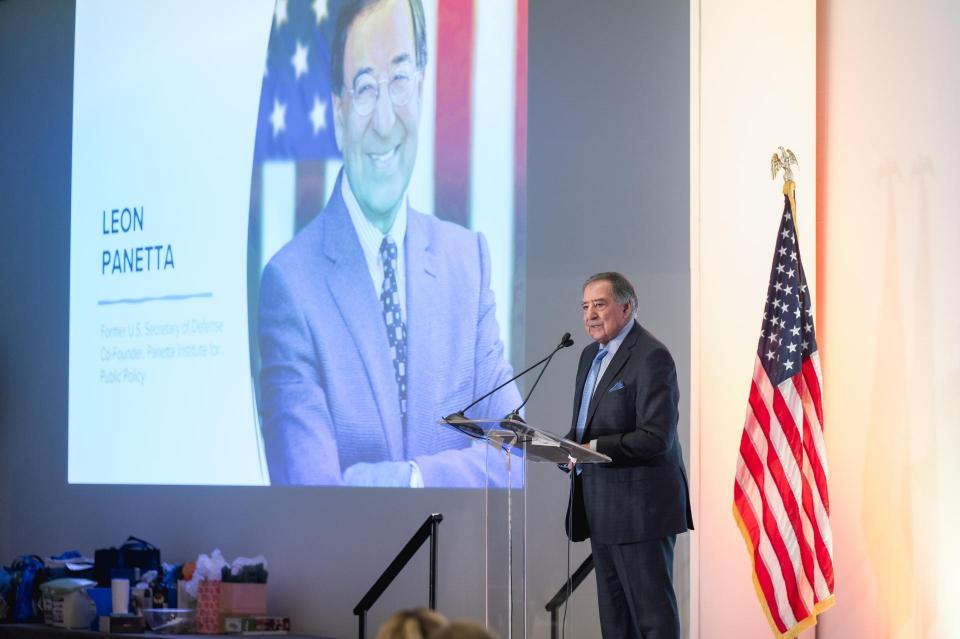 On Wednesday Mr. Panetta shared an overview of his life story with vignettes that were alternatively humorous and weighty. He emphasized the important role those in public service have on unifying America and the world. Both messages garnered laughter and applause and kicked off each morning with positive motivation for the day of learning ahead.
Our Excellence in Public Information and Communications (EPIC) Awards Programs at the conference celebrated the best work in 2022 through two events – our luncheon program where we honored 109 campaigns with either the EPIC (top) award or the Award of Distinction. To learn more about these programs, visit our website here.
On Wednesday evening, we enjoyed a very special evening at the world-renown Monterey Bay Aquarium. Guests were welcomed into the beautiful venue with electric violin music from local artist Razzvio and enjoyed cocktails and appetizers surrounded by ocean wildlife followed by our awards program and a strolling dinner with the opportunity to view the Ocean's Edge exhibits and shop in the aquarium store.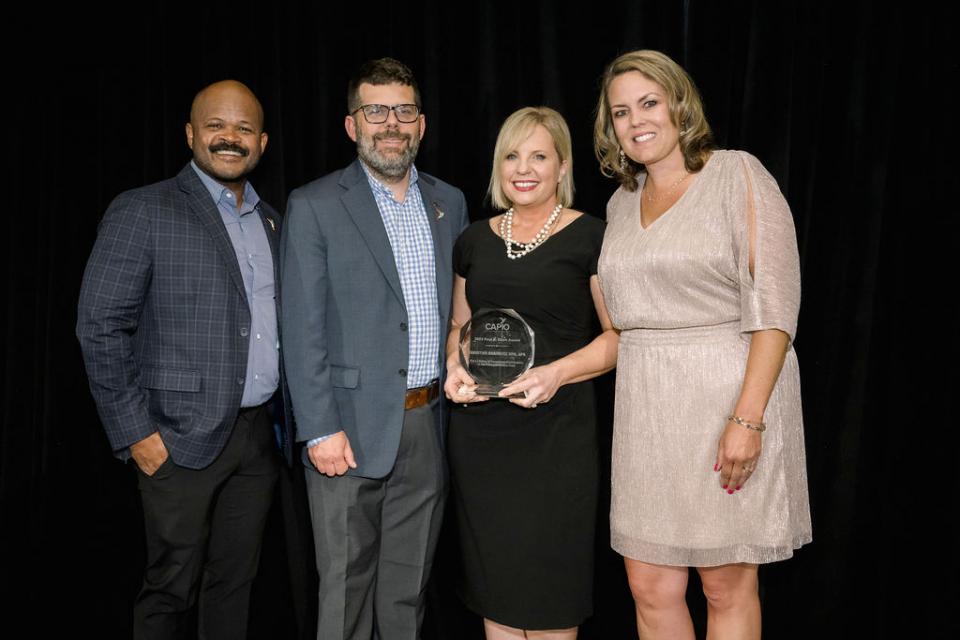 We celebrated our three special award winners – our Paul B. Clark winner – Christine Brainerd, MPA, APR; our Communicator of the Year – Wendy Aguilar; and our Frank Potter Cowan Crisis Communicator of the Year – Las Virgines Municipal Water District. We also celebrated our Best of Show winners: City of Pico Rivera, City of Carlsbad, Sacramento Fire Department and City of Riverside.
After four days of training and networking, we hope everyone who attended went back re-energized for their job and renewed for the year of communications ahead. Don't hesitate to reach out to your connections as you hit challenges throughout the year. Our regional chairs also have some additional plans to help everyone continue to connect and support each other in the months ahead.
Mark your Calendar for our 2024 CAPIO Annual Conference being held in Indian Wells at the Renaissance Esmeralda Palm Springs.