2020 Paul B. Clark Recipient
Christina Byrne Honored with Prestigious Award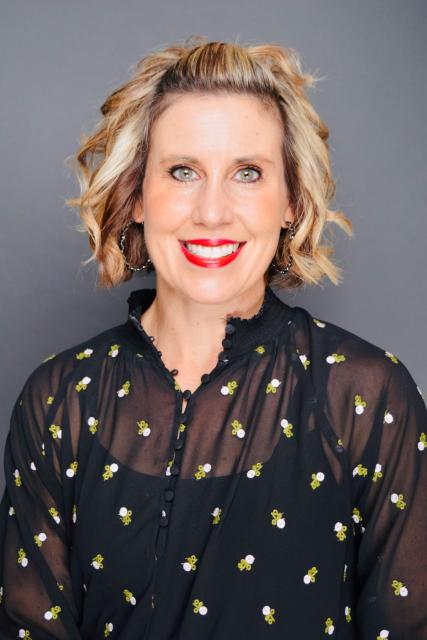 We are pleased to announce that Christina Byrne, Public Outreach Department Manager at Orange County Transportation Authority, was awarded the California Association of Public Information Officials (CAPIO) 2020 Paul B. Clark Achievement Award on July 13. Byrne was honored for her career-long commitment to leadership and mentorship within the communications field.
Christina's passion for public service and communication has been evident since her first project at OCTA managing the public awareness campaign for the SR-22 Freeway Improvement Project. She jumped in and conducted vigorous business, commuter, residential, emergency responder and school outreach activities. She also included diverse community outreach and multi-language communications in her approach. Her commitment to excellence in community outreach and communication garnered her promotions and a reputation for being a top-notch leader who earned a seat at the decision-makers table. She now leads a team of 13 who oversee communications for 30+ projects at OCTA.
In addition to her work at OCTA, she has also dedicated her time and energy to volunteer positions with organizations such as Women in Transportation and CAPIO. She has led the conference publicity committee for more than two years, has been a CAPIO conference speaker and mentor and is the current CAPIO Social Media Chair.
As a mentor for employees and colleagues, she has offered support, guidance and insights for those around her. Her CAPIO mentee shared, "Each conversation was loaded with information from her more than 20 years of experience in public information. Christina also opened up her professional network to me which effectively provided me with two mentors. She also would offer suggestions on issues I was facing understanding how to navigate bureaucracy which was new to me after coming from private sector." Vincent Ma, Marketing and Legislative Program Manager, Solano Transportation Authority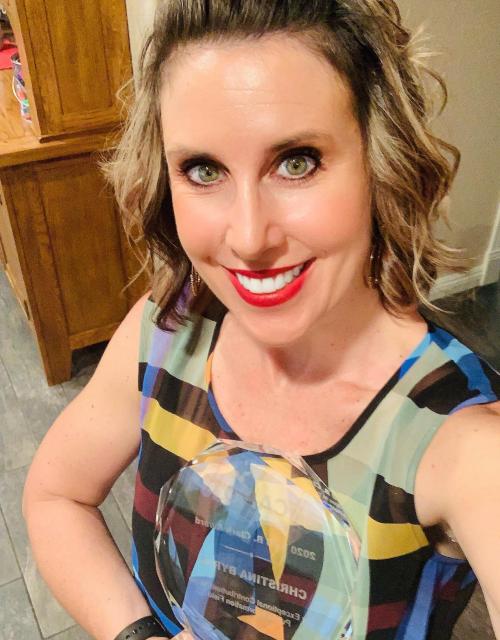 Christina shared, "I was stunned to learn I was selected to receive the Paul B . Clark Award. Just to be nominated is a huge honor and to join the list of past winners is a highlight of my career. ​Each and every past winner I have looked up to tremendously over the last ten years as a CAPIO member for their leadership, vision, professionalism and dedication to continually enhancing communications. The fact that this award is a recognition of exceptional leadership and mentoring of others means the most to me. I have been blessed to benefit from leadership and mentoring in my career and made it my personal credo to pay-it-forward and model for others. CAPIO has helped me grow tremendously in both areas by presenting at workshops and conferences, mentoring fellow members and serving on conference committees and the Board of Directors. To know others noticed is very humbling. Thank you for this incredible recognition."
——————————————-
To learn more about the Paul B. Clark award or the California Association of Public Information Officials, visit www.capio.org.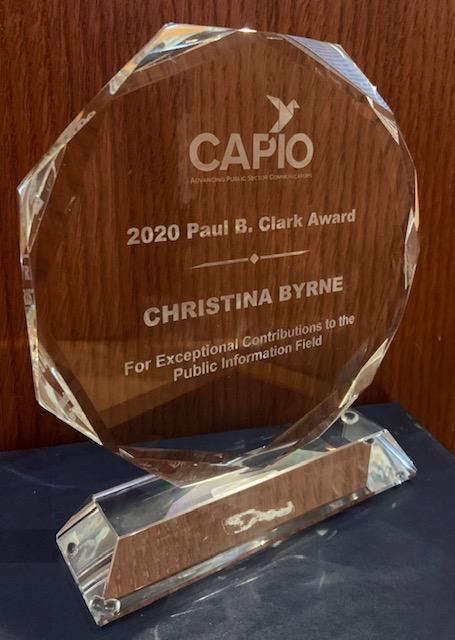 About CAPIO
The California Association of Public Information Officials (CAPIO) is the leading professional organization dedicated to advancing public sector communicators through training, resources, and networking to strengthen and engage communities – a fundamental piece of good government. CAPIO serves nearly 800 members from cities, counties, special districts, school districts and state agencies from across the state of California.
# # #