Las Virgenes Municipal Water District honored with 2023 Frank Potter Cowan Crisis Communicator of the Year Award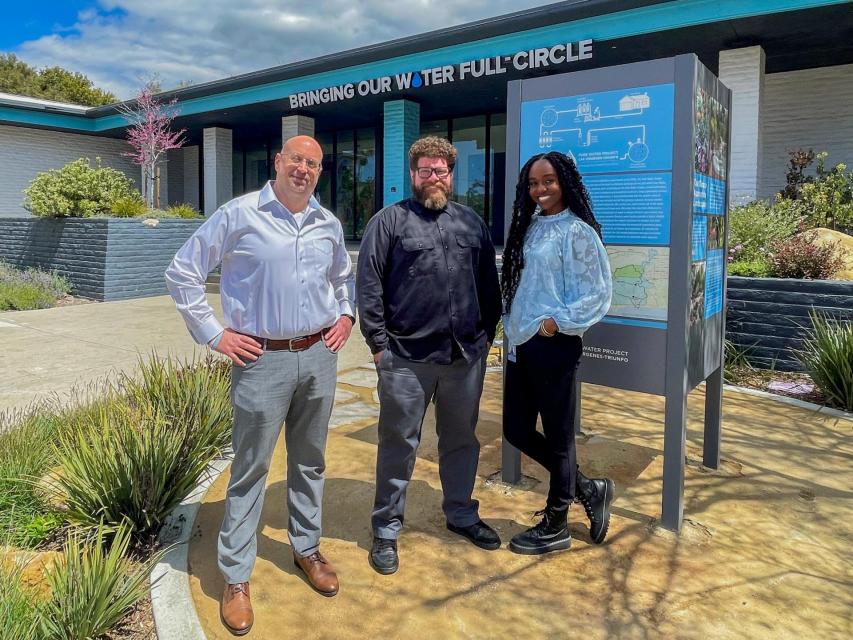 Monterey, Calif., – The Las Virgenes Municipal Water District was awarded the California Association of Public Information Officials (CAPIO) 2023 Frank Potter Cowan Crisis Communicator Award on Wednesday, May 3. LVMWD was honored for their dedication, perseverance, and customer-service central approach during the most critical months of the state-wide drought.
"We are pleased to present this prestigious award to the Las Virgenes Municipal Water District communications team," said CAPIO 2023-2024 President Lael Wageneck. "Their leadership and commitment to successfully educate residents and encourage them to take action during a critical incident embodies all that the Frank Potter Cowan Award represents."
During the most unprecedented phase of the state-wide drought, LVMWD, which serves an area of northern Los Angeles County, was tasked with significantly reducing district-wide water consumption. This goal presented an uphill battle as residents in the service area typically consumed large quantities of water primarily dedicated to yard landscaping maintenance.
Through consistent messaging and one-on-one customer service meetings, the team at LVMWD achieved consumer interest and cooperation from residents, resulting in an over 35% reduction in water usage district-wide. This reduction in water usage ensured adequate water resources were available to provide to consumers as the state-wide water supply was at an all-time low.
"As a team we are thrilled to be honored with the Frank Cowan Crisis Communicator of the Year award recognizing the efforts and successes we had in 2022 while navigating a historic water supply shortage and never before seen water use restrictions," said Mike McNutt, LVMWD Public Affairs and Communications Manager. "This award is especially meaningful as it is a recognition by our peers and colleagues in the public communications field who we hold in the highest esteem."
Throughout the end of 2021 and 2022, during this critical period in the drought, the LVMWD outreach team made extraordinary efforts to maintain clear and consistent communications with customers and stakeholders affected by the water restrictions. These combined efforts resulted in a high-functioning campaign and a well-informed region for all elected officials and city staff. Collaboration was critical for the success of the campaign and LVMWD ensured that all stakeholders were involved as trusted messengers for the duration of the campaign.
Established in 2017, the Frank Potter Cowan Crisis Communications Leader Award recognizes a Public Information Professional (or Team) who demonstrated extraordinary success in leading a team during a natural disaster, an act of terrorism, or a reputational crisis.
For more information about the Frank Potter Cowan Crisis Communications Leader Award or the California Association of Public Information Officials, please visit www.capio.org