Free CAPIO Partner Demo
Learn more about Granicus, JPW Communications & Tripepi Smith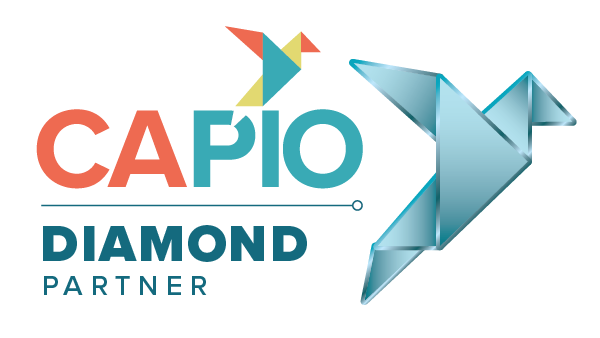 Are you seeking solutions to take the load off of your staff?
Join us to learn more about these CAPIO annual partners through a quick overview by each partner. This informative webinar will be just 45 minutes long – with 15 minutes for each partner to share key information about their platform or service for government agencies.
About Granicus:
Public Interest Technology is Not One-Size-Fits-All
The Government Experience Cloud is purpose-designed to improve internal and external operations, community engagement, resident services, and trust in government.

About JPW Communications:
Are you a department of one charged with overseeing multiple communications campaigns and outreach strategies and can't find the time to get it all done? Perhaps you have tremendous big ideas but lack the staff for implementation. Or maybe you need a strategic partner to help define your organization's communication vision.
Whatever your communication needs, JPW Communications has the experience to come alongside you and give your PR efforts the boost they need to make a real impact in your community.
Join us for this brief CAPIO annual partner overview where JPW leadership will share more about their background, expertise and services offered.
About Tripepi Smith:
Tripepi Smith is a provider of marketing, technology and public affairs consulting services. Combining our years of experience in local government, technology and the marketing fields, Tripepi Smith offers a unique blend of skills to help our clients execute on their goals.
Our team of more than 40 communications experts is robust enough to offer experienced and effective professionals for the job, yet small enough to be nimble and responsive. With in-house experts in various specialties such as graphic design, videography, photography and websites, we can serve as a force multiplier for you or a one-stop shop for your communications needs.
Tripepi Smith's services include Ballot Measure Outreach, Cloud Webmaster Services, Communications Support, Districting Outreach, Graphic Design, Media Intelligence, Organics Recycling (SB 1383) Communications, Photography, Videography, Talent Solutions, Website Design and Support, and more!
Each informative session will last 10 minutes with 5 minutes for Q&A. Sign up to listen live or to receive a copy of the recording.