Central CA Regional Meeting
Out of state members welcome too!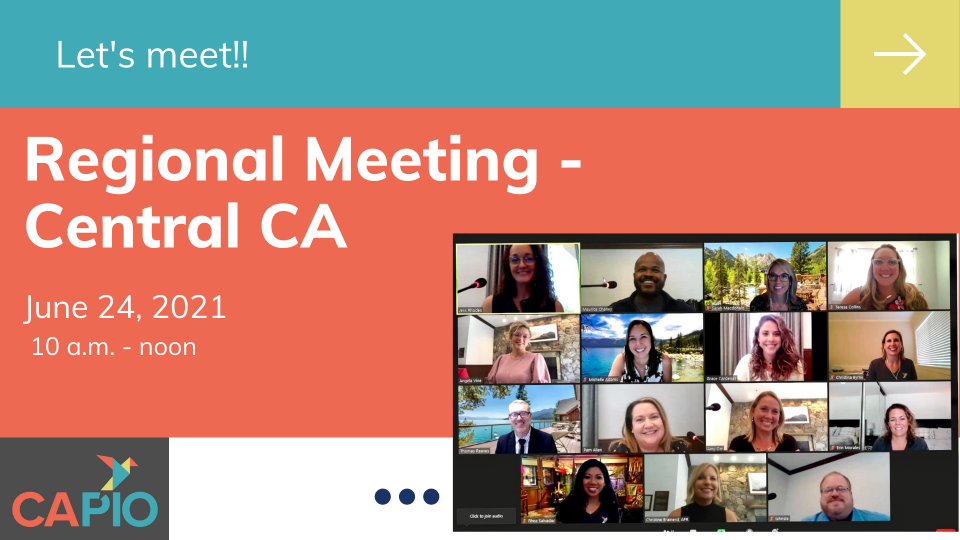 CAPIO members, join us for our next Regional Meeting for members in your area! The June regional meeting will give you a chance to breakout into small groups to network and meet colleagues face-to-face (virtually) enabling you to make connections, share ideas and build your peer network to reach out to throughout the coming year.
JUNE MEETING OUTLINE
CAPIO Updates / News (5 min)
Networking Breakout Rotation 1 (10 min)
Networking Breakout Rotation 2 (10 min)
Networking Breakout Rotation 3 (10 min)
Idea sharing – Full Group (10 min)
Wrap Up
Meeting Facilitator:
Lael Wageneck, APR, CAPIO Central CA Regional & Membership Chair