It Takes a Pro – Tips and Advice to Help You Earn Your APR
Why APR?
I chose to earn my Accreditation in Public Relations (APR) to grow my leadership function in my agency, contribute to the professional field of public relations and improve my confidence and strength in public relations program development. Being accredited helps me contribute more to our team and elevates the value of what we do in the industry of government communications.
I received a lot of support from my mentors in the California Association of Public Information Officials (CAPIO) and the Orange County Chapter of the Public Relations Society of America (OCPRSA) who helped and encouraged me throughout the process. Here are some tips and best practices I learned for those interested in earning their APR.
How Do I Start My APR?
Look for resources in your professional public relations and communications organizations. Associations such as PRSA and CAPIO have a local chapter APR chair or an education and development chair. Ask them how to get started. Reach out to those with their APR via LinkedIn to talk in-person or over the phone about the process. Get as much information as you can. Once you read through the process completely and talk to others, take the leap! Your fellow APRs will be cheering you on, encouraging you and helping you succeed.
Tips and Best Practices
I owe much of my APR success to a 12-week study session course hosted by OC PRSA and CAPIO. The once-a-week study session focused on key areas the APR panel presentation and computer-based exam cover and featured an industry guest speaker each session. The speakers gave the class real tips and tools to help us pass both parts of the APR process.
I highly recommend those earning their APR to sign up for a similar APR study session course in their region. If this is not available to you, send your presentation questionnaire to a few colleagues or mentors for peer review and try to set up a mock panel presentation with others in your region earning their APR as well. Practicing beforehand will give you more experience to walk into the panel presentation with confidence to put your best foot forward to the judges.
Test Day
Once you've passed the presentation, try to schedule your exam for about four to six weeks out, if you can, so the material and preparation stays fresh in your mind. Be realistic if there are other work or personal commitments that won't allow you to take the exam that soon.
Study the PRSA APR study guide and read Cutlip & Center's "Effective Public Relations" (Eleventh Edition).
The exam has many scenario-based questions that put you in situations and asks you to make the best and most ethical solutions. Thoroughly review the study guide material, but also trust your gut. Read the questions very carefully, because they will guide you on how to answer. If the question is asking you about strategies, eliminate the answers that sound like tactics. If the question is asking you what statements are an objective, go through each one to make sure they are SMART (Specific, Measurable, Attainable, Realistic and Timely).
I Earned my APR! – What's Next?
Now that you've earned your APR, there are many ways to contribute to the public relations industry.
Write an article about what helped you in your APR process. Share it with your colleagues and associations.
Sign up to be a panelist judge.
Be a resource and mentor to others earning their APR.
Make yourself available as a panelist or speaker for workshops, panels or trainings in your industry. This will help you maintain your professional development service credits.
Donate your time to a nonprofit in your community who is looking for communications skills. Catchafire.com helps match your skillset to volunteer opportunities.
Dedicate yourself to life-long learning.
Make sure to learn how to earn your 10 point-minimum maintenance credits that is required of APRs on the Universal Accreditation Board's website.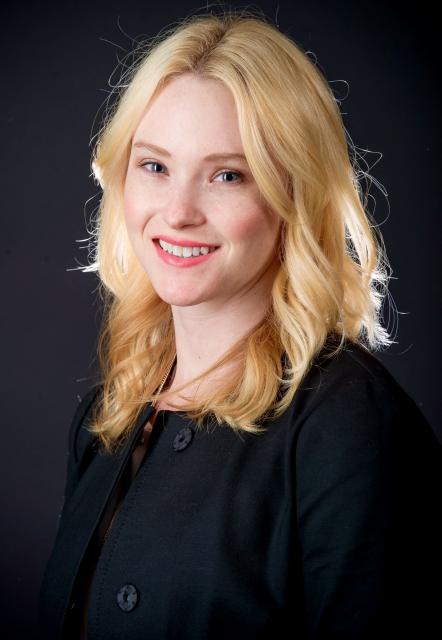 Kaylee Weatherly, APR, is the communications chair for the California Association of Public Information Officials and the public information officer for Long Beach Water, a drinking water provider and wastewater collection agency that serves almost half a million residents in the City of Long Beach, Calif.