Immersive Experiences: Creating a Heightened Level of Engagement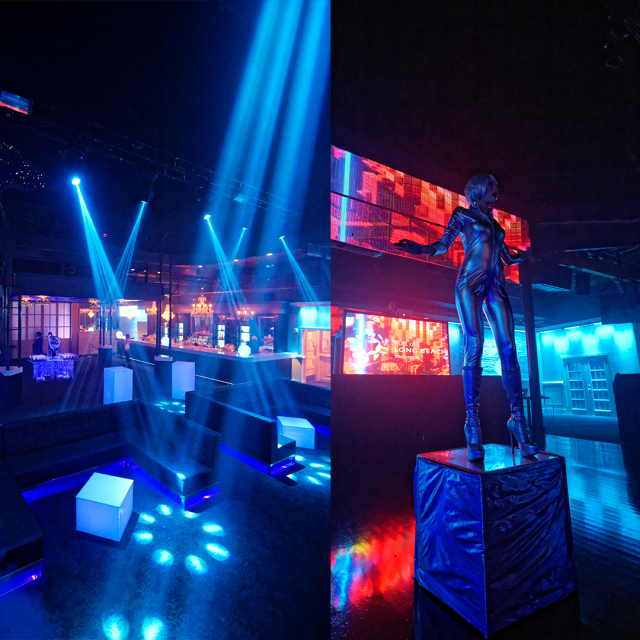 Feature article by Cassandra Popli, vice president, Agency ETA
When storytelling comes to life, an immersive experience is created. When done right, immersive marketing transforms an ordinary event into an unforgettable experience and makes engaging with a brand feel natural. This type of outreach has recently gained popularity because of its strong appeal to the younger generation, especially coveted millennials who have been raised to expect interconnectivity everywhere they look. However, immersive also relates to a much wider audience; it can capture and transport attendees into an entire world centered around your overall vision whether that be a showcase, education goal or sharing of information.
Whether you are throwing a community event or building a virtual reality game, creating an experience that truly immerses your audience is no easy task. So where do you start? Make sure you define the story you want to tell and the overall theme. Once you have this idea, make sure all the details are carefully curated to match. Pay attention to these little details as these are what brings an experience to life. Create a list of every element within the event and design it to your vision. If it's a catered event, how are the waiters dressed? How are the guests dressed? What sort of drinks are served? What is the food and how does it look? Think about what attendees will hear, see, smell, taste and feel. This was the goal when ETA partnered with the Port of Long Beach on their AAPA conferences; every aspect was required to embody the theme of "Port of the Future" from the servers' outfits to the event marketing materials to the entertainment. The goal of immersive experiences is to transport people into an environment or situation where they are engaged at greater depth than previously possible bringing with it a powerful tool for delivering more memorable and meaningful learning experiences.
Exhibitions like "29 Rooms" are on the rise as brands seek to capitalize on the promotional power of social media. Refinery29's recent exhibition in Los Angeles invited guests to create, play and explore a multi-sensory playground, celebrating the transformative power of creativity. The exhibition featured 29 individually curated rooms packed with inspiration and poised for the perfect Instagram picture. Random International's "Rain Room" was an immersive environment of perpetually falling water that pauses wherever a human body is detected. The installation offered visitors an opportunity to experience what seemed impossible: the ability to control rain. At the Broad Museum, visitors with pre-timed tickets spend 30 seconds alone in Yayoi Kusama's "Infinity Mirrored Room," a mirror-lined space filled with an array of twinkling LED lights. Museum of Ice Cream, starting in New York City, but spreading to Los Angeles and San Francisco, is an interactive art exhibit with ice cream and candy themed exhibits, all brightly colored, in a maze of rooms containing a rock-candy cave, a unicorn and a swimming pool of rainbow sprinkles. These exhibits feature big, bold, spectacular works that translate into highly desirable Instagram pictures or Snap stories, allowing art to wow people.
The exhibits mentioned above are more relatable to stadium concerts than museums or galleries, starting with the lines to get inside. Each experience aims to overwhelm the senses, offer a communal experience and provide fantastic photo opportunities. As opposed to typical 'no photography' notices, these experiences differ in that they are actually encouraging photography with signs around the exhibit. This tactic pays off with thousands of likes and an enormous amount of social media attention.
Experiences don't always have to be geared towards simple fun and engagement, they can also target awareness and education. Compassion International, a child-advocacy ministry, created the "Compassion Experience" allowing visitors to travel to another country and see the lives of children there without leaving home. Visitors are given headsets and invited on an audio-guided journey through an exhibit space, featuring replicas of the homes and environments of real children who have grown up under the weight of extreme poverty. Visitors journey with the children from poverty to hope and experience new countries and cultures along the way
Immersive experiences are the latest demand in a string of increasing expectations of the audience. Guests at conferences, community events or seminars don't want to sit and attend a long lecture or listen to a stretched panel discussion with a short Q&A. The audience wants to get involved. They need to be engaged and must feel invested in the proceedings of an event. What most people want is an event that they can connect with. Agencies often consider immersive experiences as technologically demanding and thus expensive. As a result, most think that immersive experiences are beyond their budget. The truth is that immersive experiences are a combination of technology and story. Immersive experiences can be developed right from the phase of planning an event. Getting people to download apps, offering virtual tours of the venue, special maps to guide the guests to the venue, allowing online check-ins and providing unique guest IDs, immersive describes everything that engages the audience at a very personal level.
Your immersive experience can be scalable depending on your overall event's goals and budget. Limited funds? Try integrating online check-in and personalized messages that embody the theme of your event. But if you're able to increase your budget, try creating entire immersive experiences that transport your audience to a world allowing them to interact, touch, smell and feel your vision. For example, ETA worked with Long Beach Water on creating real-life shower installation to provide photo opportunities while also encouraging people to "take a one-song shower."
Regardless of your budget or the level of immersion you can create, the most critical aspect is the story, no technology or installation would be able to entice an audience long enough without a strong storyline. The context must be right, the narrative has to be relevant, and the manner in which the story is weaved and presented should be immersive. In other words, if you can engage your audience with what you are sharing and do so with a contemporary or state-of-the-art approach, then you would certainly manage to win their attention.
To learn more about Agency ETA visit www.agencyeta.com.