We love our members!
Win prizes during February's social media member month blitz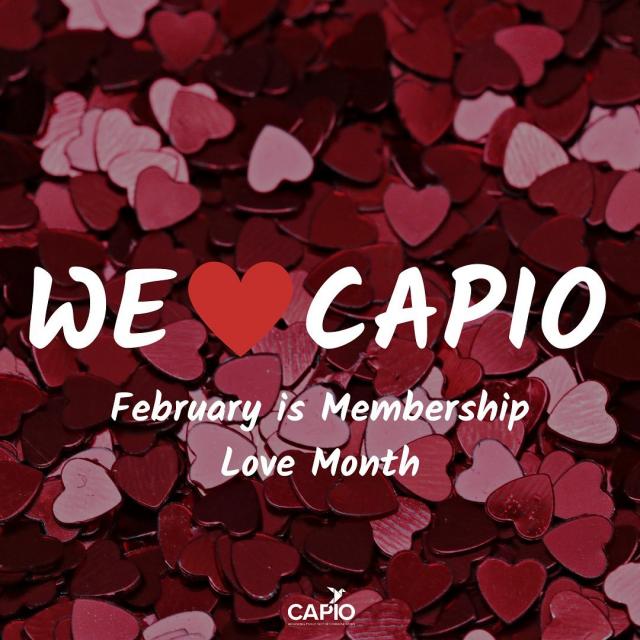 February is CAPIO Membership Love Month, which means that we want to celebrate YOU! CAPIO is at 800 members strong, with over 100 new members just in the past year. Together, we are elevating the government communications profession in California and beyond.
Join us on Facebook and Instagram as we post fun new challenges to help us get to know each other. We'll shine a spotlight on the great work that you do and, more importantly, the people behind it.
Now, let's have fun
Jump in and engage! If the last few years are any indication, you will laugh, cheer, and get to know your fellow PIOs a little better. With your participation, you will be eligible to win free CAPIO webinars or something cool from the CAPIO swag mystery bag! At the end, we will pull one entry from all participants to win the grand prize of a $150 Amazon gift card!
How it works and eligibility
Like CAPIO on Facebook @CaliforniaPIO
Like CAPIO Instagram, @CaliforniaCommunicator
All challenges will be posted in the last two weeks of February
Like the post for one entry and participate in the challenge for extra entries
You must be a CAPIO member
Have ideas or questions for CAPIO or for your membership representative? Contact us at info@capio.org and we'll get you to the right person.