Geofencing: cost-effective community engagement tool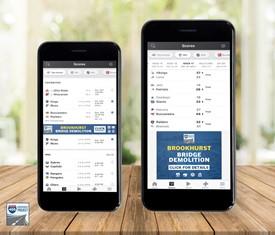 By Chris Boucly, OCTA Capital Projects Outreach Section Manager
Geofencing, also known as location-based marketing, allows the Orange County Transportation Authority (OCTA) I-405 Improvement Project Outreach Team to target specific residential and business areas with brief, construction-related ads on smartphones and tablets.
Research shows 74 percent of digital time is spent on mobile devices, and 90 percent of that mobile time is spent on apps. Our targeted ads are published in a network of more than 100,000 of those apps, with categories ranging from news, gaming and sports to social, weather and shopping.
At OCTA, engagement activity and audience demographics are tracked to ensure we are targeting the best audience, and our metrics – click-through rate and secondary action rate – show we beat the industry average by nearly 30 percent.
With budgets averaging between $1,000 to $1,500 per month-long campaign and run as many as six mini-campaigns in that time frame and multilingual functionality depending on geographic area and audience demographics, OCTA has determined that geofencing is a cost-effective way for the outreach team to reach the right people at the right time and place with relevant, useful information about the I-405 Improvement Project. Learn more by contacting 405project@octa.net.