2022 Emergency Communications Academy photos and recap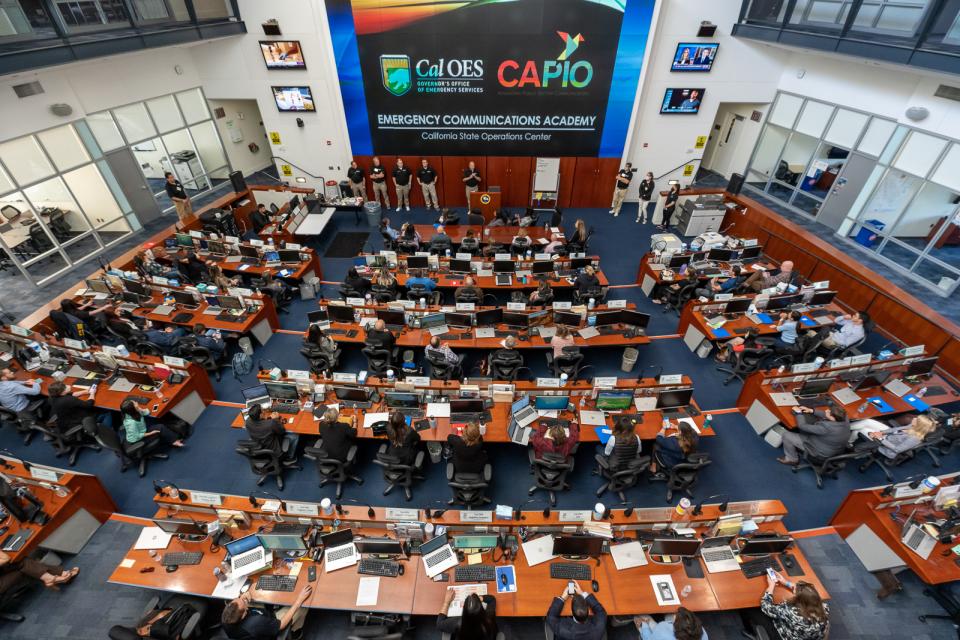 On May 17 – 18, CAPIO partnered with Cal OES to host our third annual Emergency Communications Academy. More than 90 professionals throughout the state of California came to Northern California for two packed days of hands-on training.
The conference opened with a keynote from Mark Ghilarducci, Director of Cal OES, who welcomed everyone and highlighted the important work that communicators do – especially in the wake of an emergency. California has faced a new era of emergency management with extremes in weather, drought, civil unrest and a pandemic in recent years. One staggering statistic he mentioned was that California has had 50,000 structures destroyed in the 15 fires we've had since 2015. The Emergency Communications Academy is designed to not only train, but help connect PIOs from across the state as they prepare for future emergency communications.
"You get information to the right people at the right time. Your work matters." Cal OES Director Mark Ghilarducci
Other key sessions on day one ranged from Multi-Agency Response: Lessons Learned from Super Bowl LVI Joint Information Center, to the Caldor Fire Evacuation, to Podcast for PIO's. Day two brought tours of Cal OES headquarters and the popular on-camera training, JIC training and press conference training.
"The combination of relevant, important topics, combined with the vast amount of diverse experience across conference participants, made this an incredible learning experience. Any PIO in the public sector would benefit from attending this amazing training opportunity." (Post-event survey comment)
If you weren't able to participate this year, we strongly encourage you to consider participating in next year's Emergency Communications Academy. Learn more at Emergency Communications Academy.
View the photo album from our 2022 Emergency Communications Academy
(Photos courtesy of Cal OES)
Return to the CAPIO Corner