Members in the News - County of San Diego
The San Diego Union-Tribune recently interviewed CAPIO's President, Christine Brainerd, APR, about the 2018 Frank Potter Cowan Crisis Communications Team Award presented to the County of San Diego in April.
President Brainerd stated, "what really stood out was they had a plan in place in advance (of an emergency)," she said. "They were able to communicate fast and timely information, relevant information to their audiences because they were prepared."
The County of San Diego was recognized for communications efforts handling two crisis situations simultaneously - the hep A outbreak and the Lilac Fire.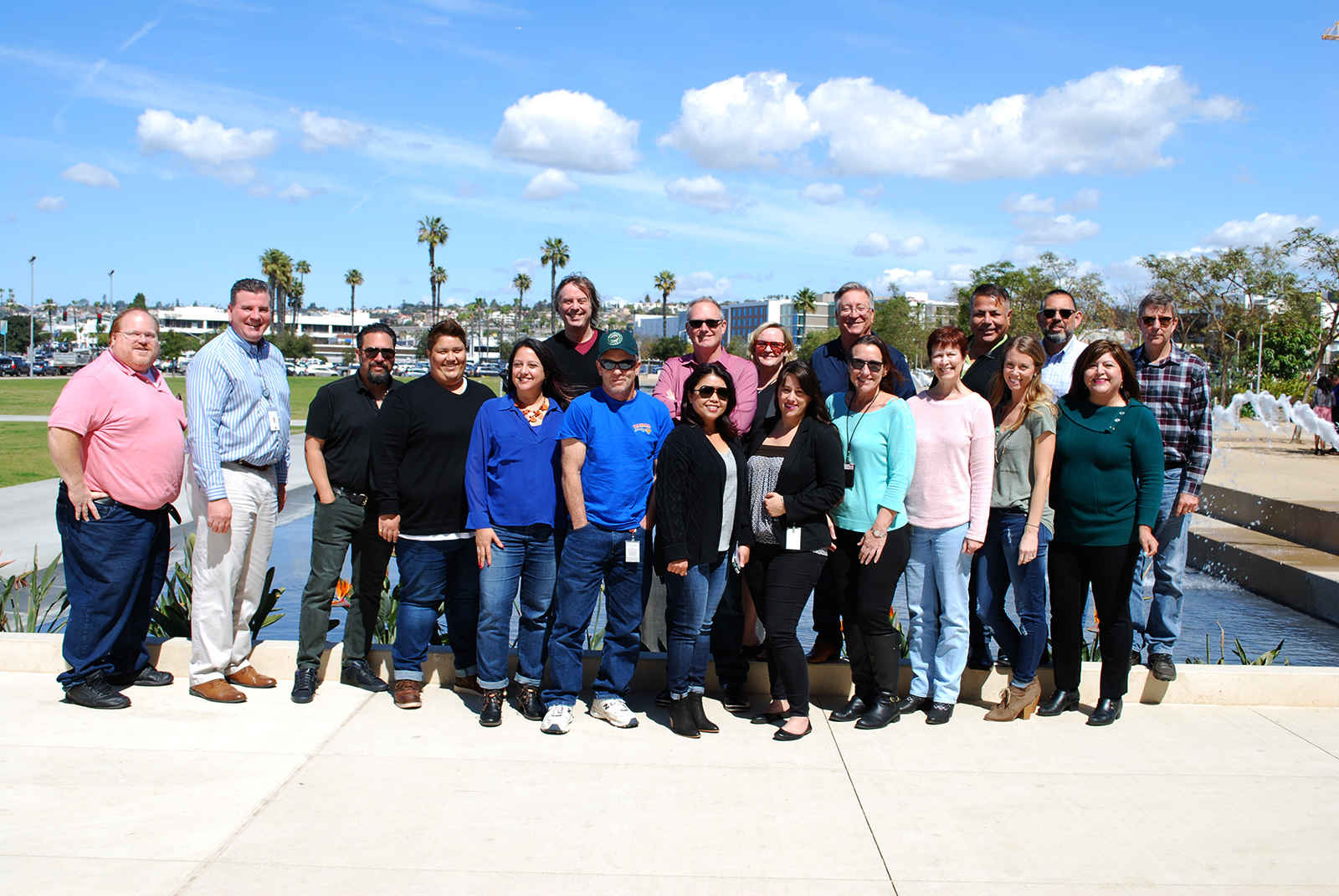 Photo from left to right: Tom Christensen, communications specialist; Mike Russo, multimedia manager; Andy Tolley, video production specialist; Autumn Endara, multimedia designer; Suzanne Bartole, video production specialist; Gig Conaughton, communications specialist; Kent Doetkott, chief audio/video technical engineer; James Kecskes, video production specialist; Garlyn Mohler, multimedia designer; Gretchen Sizer-Kecskes, graphic designer; Michelle Mowad, communications specialist; Mike Workman, communications director; Lesley Pinka, graphic designer; Tracy Defore, communications specialist; Jose Alvarez, communications specialist; Melissa Phy, multimedia designer; Jose Villanueva, video production specialist; Yvette Urrea Moe, communications specialist; Tegan Glasheen, communications manager. Not pictured: Tammy Glenn, assistant communications director.
Share this post: