Wendy Aguilar receives CAPIO's 2023 Communicator of the Year Award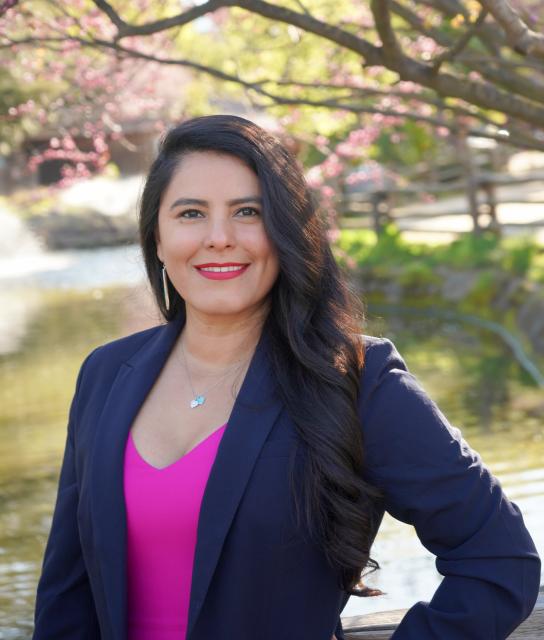 "The incredible work Wendy has done and her commitment to public sector communications made her stand out," said CAPIO President Lael Wageneck. "Wendy was chosen to receive this special recognition for her expertise in digital communications and the exceptional work she has done in active outreach to her community, as well as her thoughtful commitment to her colleagues."
Aguilar serves as the media and communications specialist for the City of Sacramento Fire Department. She was recognized for her dedication, innovation, and commitment to creative communications, and for her role as a public information industry leader within the public safety sector. Among her achievements, she successfully launched the department's TikTok account and grew its following to over 120,000 followers.
Notably, Aguilar is admired not only for the innovative ways that she has grown the social media presence for the department, but also for her ability to create an inclusive environment and successfully promote community-centered programs and services for local residents. Aguilar is passionate about supporting diversity and committed to mentoring and sharing her expertise as a professional communicator with those who have an interest in learning more about communications and the public information field.
Aguilar holds a bachelor's degree in communications from California State University, Northridge. A former TV news anchor, reporter, and multimedia journalist, she brings over a decade of communications and public relations experience to her role.
The Communicator of the Year award is presented to the individual who, in the judgment of the CAPIO Awards Committee and Board of Directors, demonstrates exceptional abilities, skills and talents in leading their organization to greater and more successful communications and public engagement.
CAPIO is the premier professional association for California's government communicators, serving over 1,000 professionals across the state.
For more information about the Communicator of the Year award or CAPIO, visit www.capio.org.